DK mont a.s.Joint-stock Corporation
The biggest producer of plasterboard accessories in Central Europe
DK mont a.s.Joint-stock Corporation
The market leader of plasterboard accessories in Czech Republic with the tradition since 1995.
DK mont a.s.Joint-stock Corporation
The guarantee of professional quality, innovation and fair price.
NEWS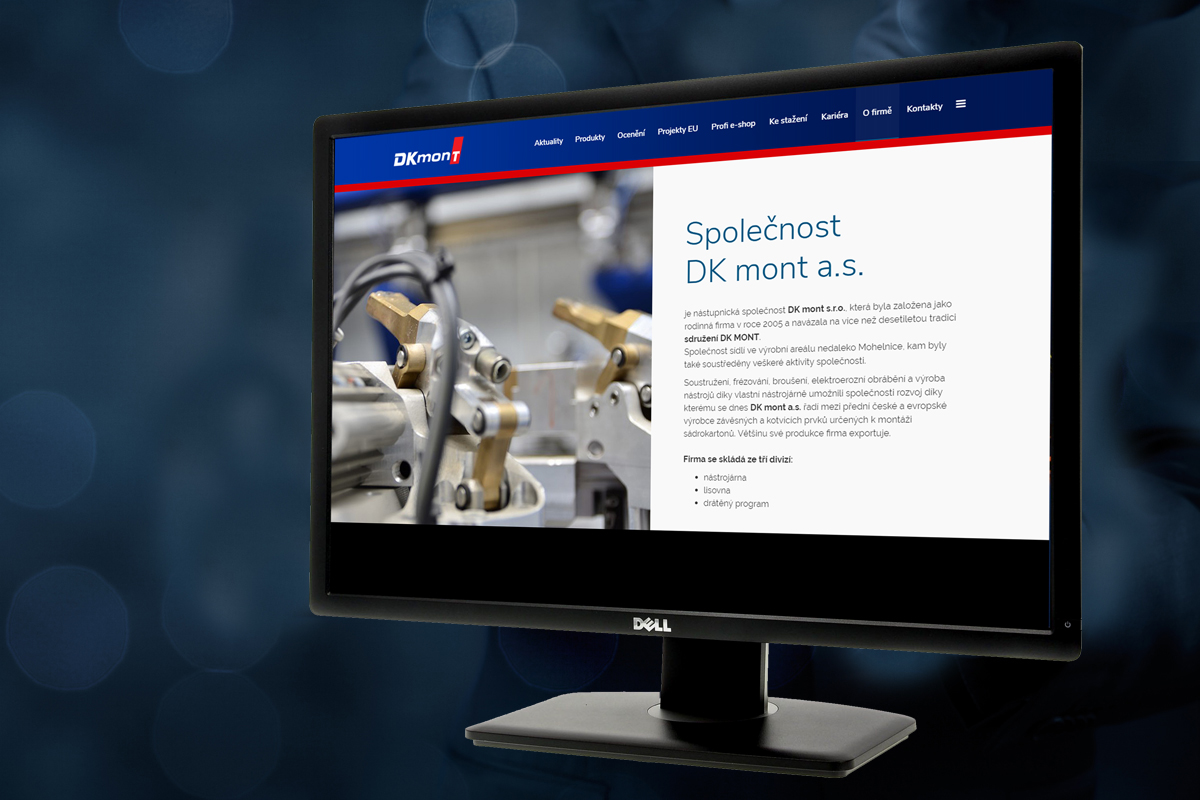 Since 1.7.2018 we have a new presentation DK mont a.s. Our goal is to improve communication with our customers and to inform them about company news.  ...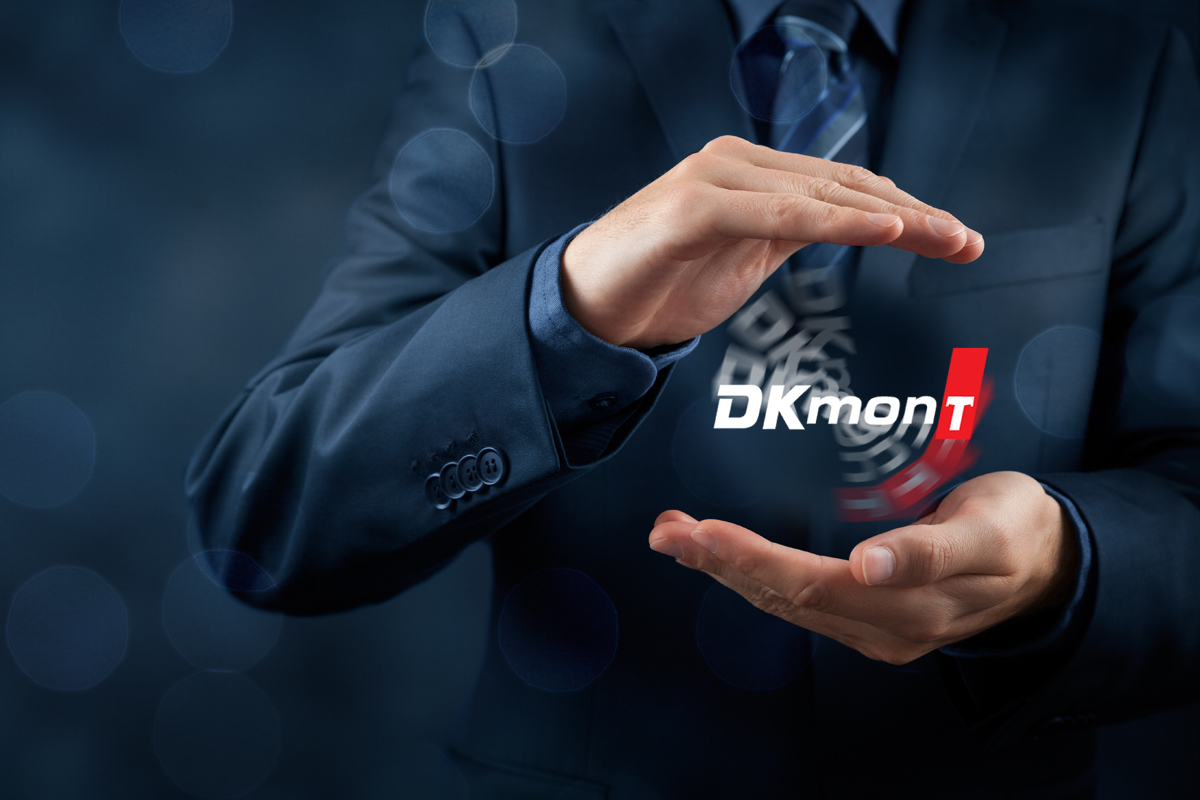 The 1.7.2018 our company submitted a change from limited liability company to joint stock company (according to the clause §14, § 15, § 361 and § 364 law number 125/2008 Sb)....
CERTIFICATE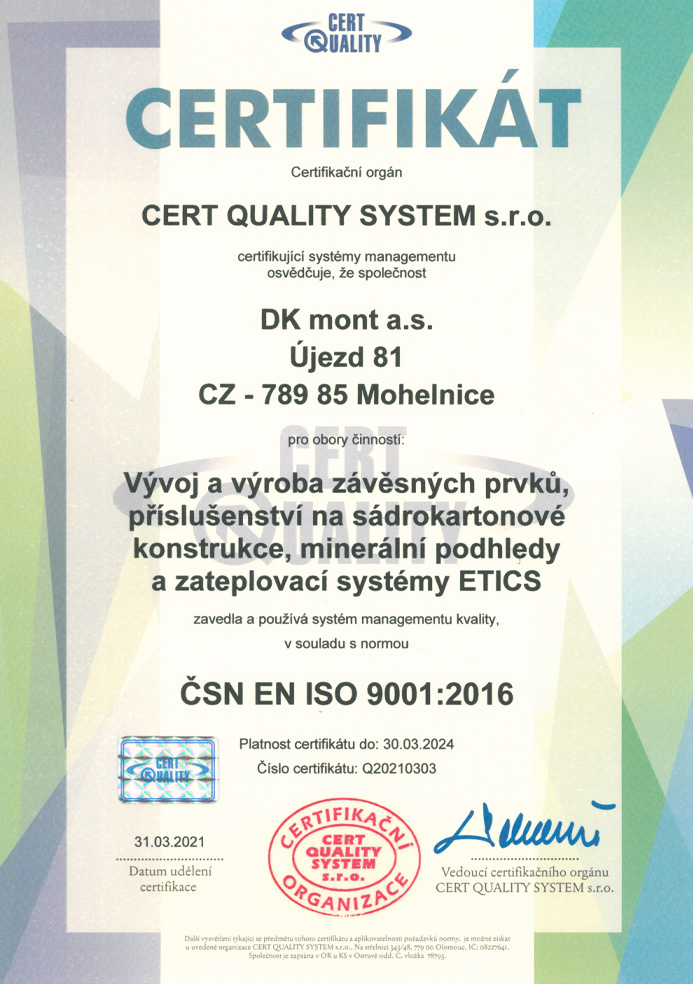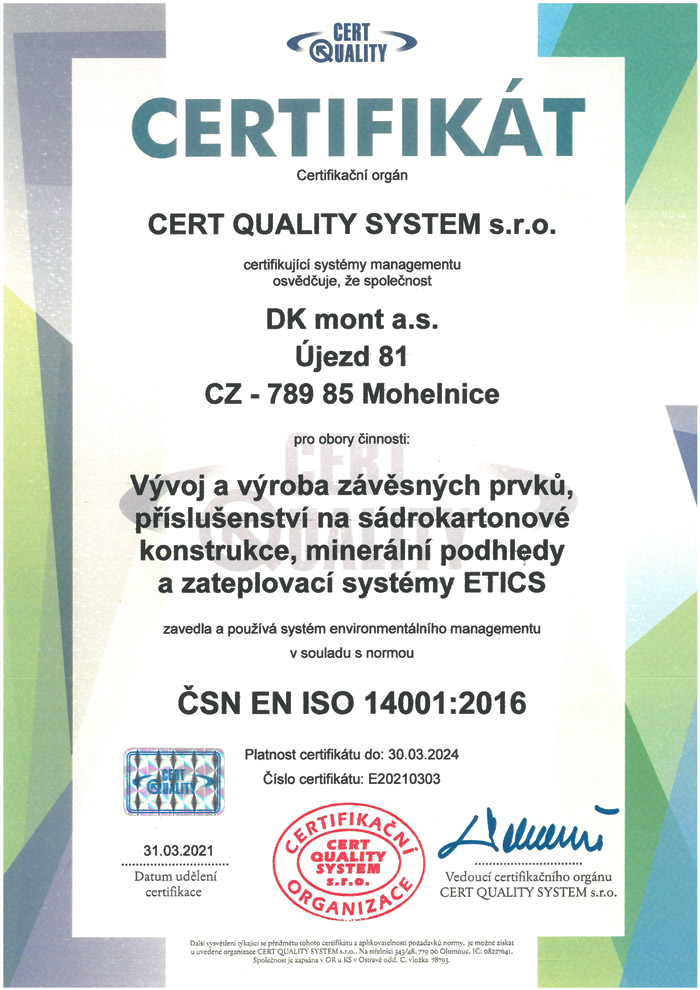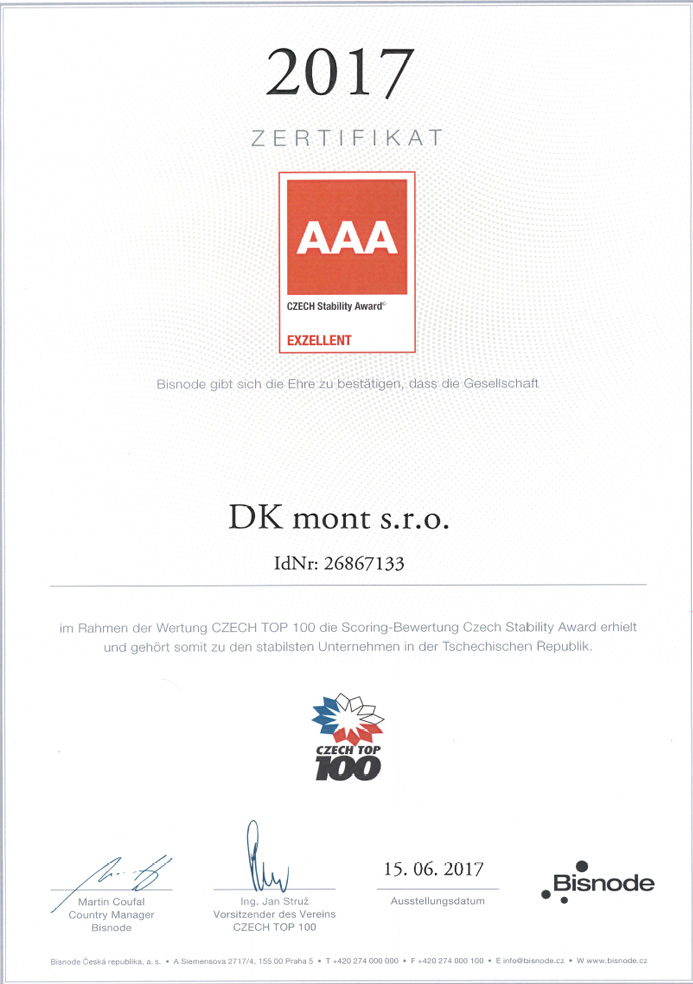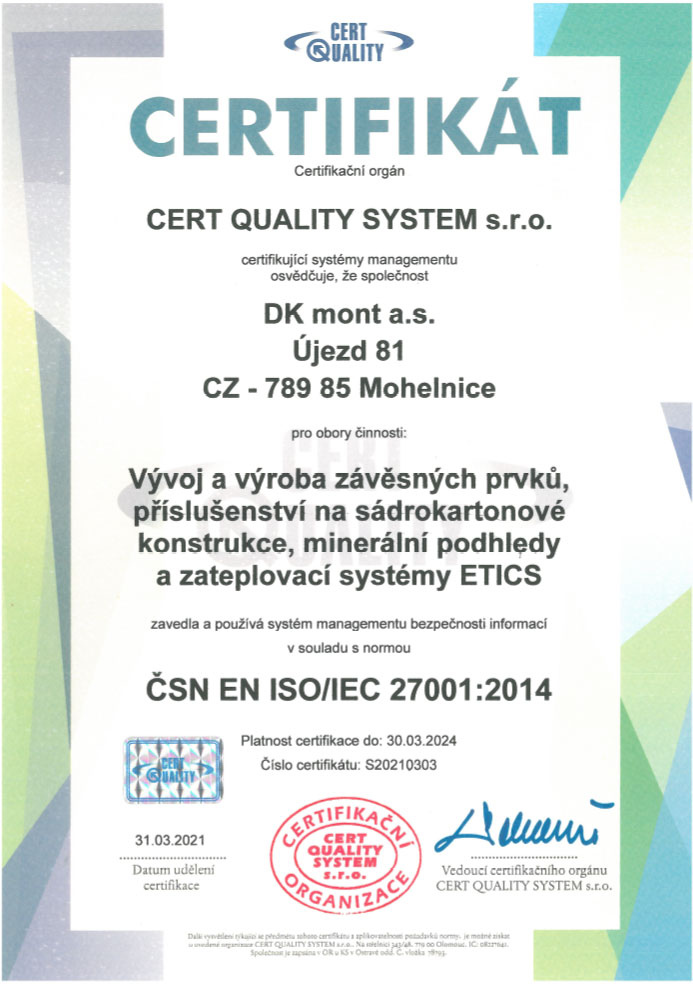 PROJECT EU
OP PIK ITI Olomouc Technology I. call
Number of project: CZ.01.2.06/0.0/0.0/17_117/0011894
Name of project: Enhancing the competitiveness of DK mont s.r.o. by the acquisition of new technological equipment.

The aim of the project is to acquire new technological equipment leading to a higher level of innovation and features of the product portfolio, the project being co-financed by the European Union.

OP PIK Technology VII. call
Number of project: CZ.01.2.06/0.0/0.0/17_207/0012945
Name of project: Increasing the degree of automation and digitization in DK mont.

The aim of the project is to increase the competitiveness of DK mont by realizing the next phase of digital transformation, the project being co-financed by the European Union.

OP PIK I. Call for support Program of REAL ESTATE for Integrated Territorial Investments (ITI Olomouc Agglomeration)
Number of project:CZ.01.2.07 / 0.0 / 0.0 / 17_118 / 0014547
Name of project:3rd part of the reconstruction and extension of the DK mont premises.

The main objective of the project is to build and further expand production, storage and administrative capacities at DK mont as. Within the project 3 existing technically non convenient brownfield buildings will be demolished and 2 existing non-compliant agricultural buildings and their annexes will be demolished. Thereby production, warehousing and administrative premises will be modernized.

The project is co-financed by the European Union.

The company
DK mont a.s.
The company is the biggest producer of metal accessories for constructions in plasterboard in Czech Republic as well as in Central Europe with tradition since 1995.
The mission of our company is to facilitate the installation of plasterboard constructions by using innovative products of the superior quality which are appreciated not only by Czech distributors.

The PROFIFIX ® system is a symbol of quality with fair prices in most of the European countries.

General information on processing DK mont a.s.

DK mont a.s. is fully aware of the importance of data protection and has taken note of the rules of procedures relating to the processing and in particular the protection of personal data. All company organizational and security measures are in accordance with European Parliament and Council Regulation (EU) 2016/679 - GDPR.

If you have any questions regarding the processing of your personal information, please do not hesitate to contact us by e-mail at info@dkmont.cz
or by phone at +420 583 484 400.
TO CONTACT US
hot line +420 602 484 401
DK mont a.s.
Újezd 86, 789 85 Mohelnice
IČ: 26867133, DIČ: CZ26867133
Společnost zapsána v obchodním rejstříku vedeného Krajským soudem v Ostravě, oddíl B, vložka 11048.
KB: 35-5807250257/0100
CZ4501000000356597430237
DK mont a.s., Újezd 86, 789 85 Mohelnice